Colchester St. James: Tomb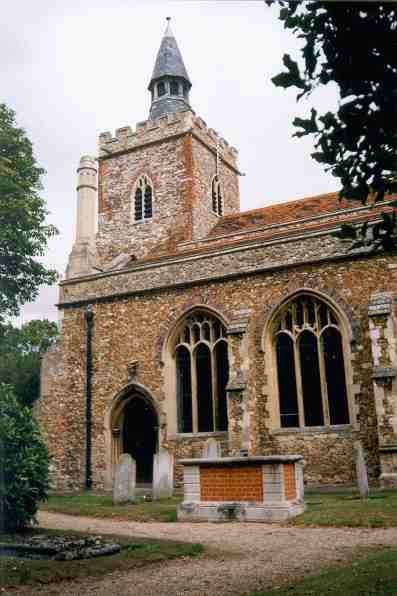 St James, Colchester
Sharper version of picture (170Kb)
The altar tomb has stone corners and base, brick sides and ends. The inscription on the cracked and repaired stone top is still legible:
In memory of
JOHN ALEFOUNDER
who died June 14th 1763
Aged 63
Also ELIZH. ALEFOUNDER
who died March 10th 1763
Aged 62
ROBERT ALEFOUNDER
their son died August 11th. 1784
Aged 46
And WILLM. UPCHER HAVENS
their Grandson died Novr. 29. 1784
Aged 9 Years and 9 Weeks.
Also of LUCY HAVENS
who departed this life
May 28th. 1792 Aged 19 Years.
Also of
LUCY BASS, Formerly Wife of
PHILIP HAVENS.
Died Novr. 13th 1809. Aged 64.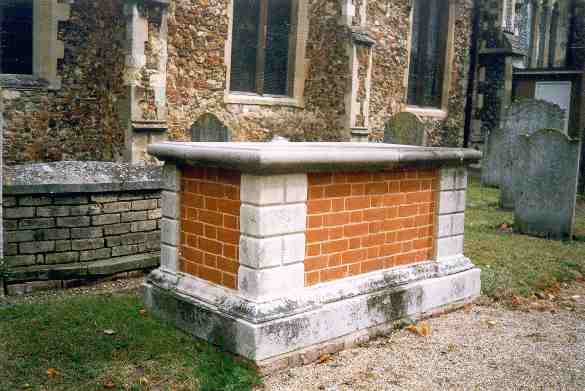 The tomb
Sharper version (221Kb)

| | | |
| --- | --- | --- |
| | Photographs taken July 1999 by Peter Alefounder | |